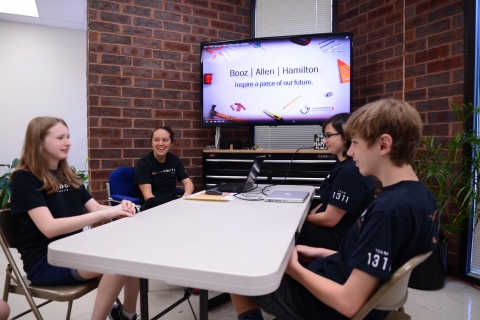 San Diego-based
Booz
Allen Senior Consultant Laura Barker is an alumni of
FIRST
Robotics Team 1311,
Kell
Robotics. She is also a team mentor for a San Diego area team. In June 2016, Laura visited
Kell
Robotics in Kennesaw Georgia.  During her visit, she conducted a workshop with team members and gave the students an introduction to careers in data science. 
During the seminar, she demonstrated how data science is used across a range of domains to gain insight into problems, and how these insights can be use. Data science cuts across a large range of STEM and business fields as noted by several
Booz
Allen Hamilton reports.
Laura Barker says, "My participation in FIRST definitely influenced my educational and career choices, and I'm passionate about supporting the organization today. I met people throughout my education and early career that told me that STEM-fields weren't for women, or that 'girls aren't good at math.' Luckily I had a strong STEM-career family backing my choices—but many girls don't. For those girls, FIRST can be instrumental in developing an interest in STEM, and those early successes within the program are critical to moving into a STEM field.".
One of the students attending the workshop was Lauren W. a rising
9th-grade
student.  Lauren said "I have been interested in meteorology since I was five.  It has been my # 1 interest.  It was interesting to me to see how they take real time information translate that into information tha
t we can use and act on. I didn't know what data science was, but I learned how data science is used to gather information and make
 decisions.", "Meeting Laura has shown me that I don't have to choose between computer science, math, engineering, or meteorology, but that I can choose a career that combines all of my interests."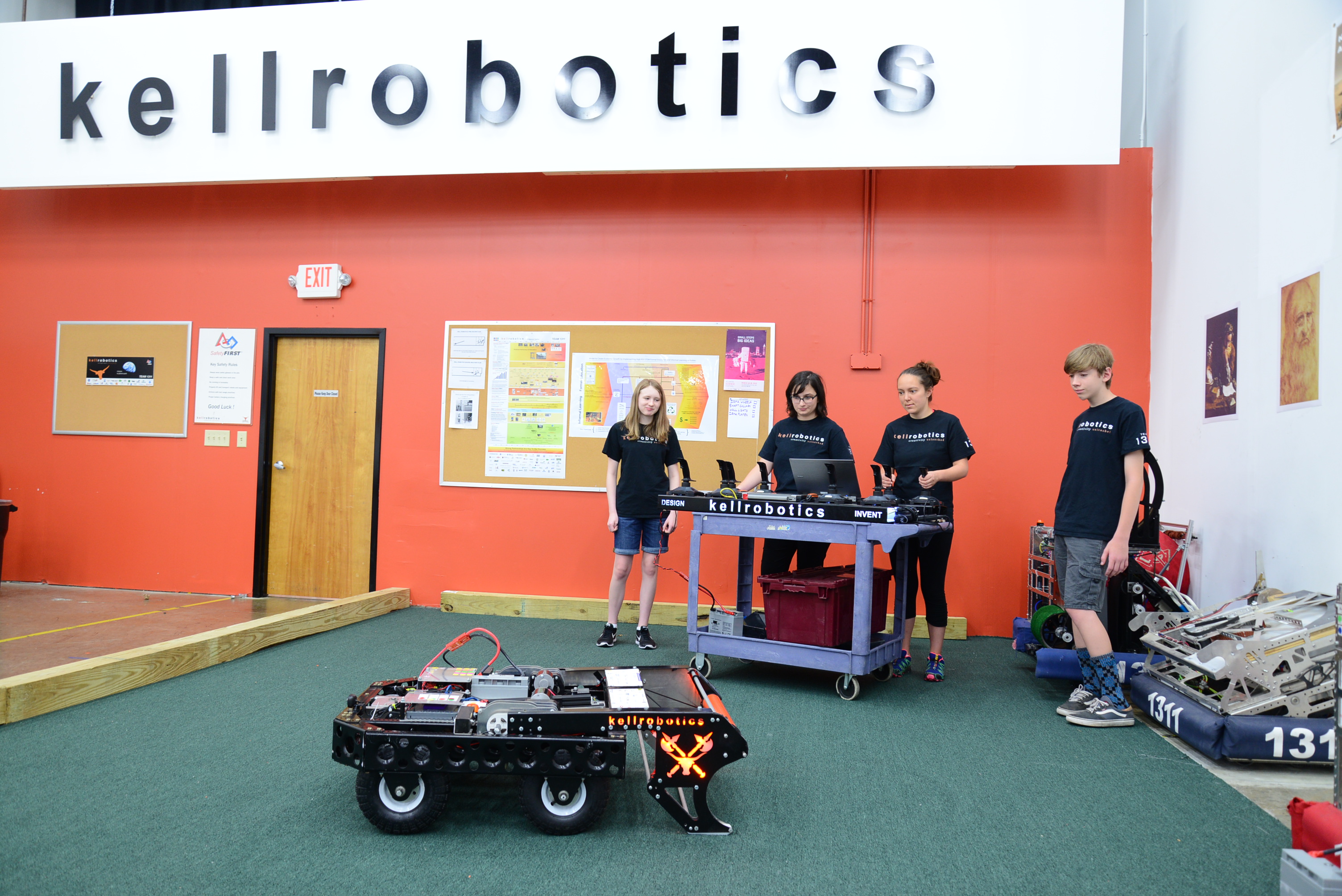 Laura talked to the students about how the thinking skills that they learn in FIRST translates to careers in data science. As Dean Kamen says, "FIRST is more than robots.  The robots are a vehicle for students to learn important life skills.  Kids often come in not knowing what to expect - of the program nor of them selves. They leave, even after the first season, with a vision, with confidence, and with a sense that they can create their own future".  The workshop that Laura conducted is an excellent example of how a mentor can connect with students to help them gain insight into exciting careers.
Booz
Allen started sponsoring
FIRST
events in 2004, and teams in 2008. During the 2014-15 season, employees mentored 72
FIRST
teams (1,600 youth) in 15 states and the District of Columbia.
Booz
Allen has taken a big
FIRST
® step—joining the ranks as a designated
FIRST
® (For Inspiration and Recognition of Science and Tech
nology

) strategic partner—as one of only 18 organizations to achieve such recognition.
While visiting
Kell
Robotics, Laura also had an opportunity to drive the robot the team designed and built for the 2016
FIRST
Stronghold competition. 
Since this visit, Kell Robotics has created a Data Science group. This group is performing an analysis of STEM education programs in the State of Georgia. This analysis will be used to build visualizations of the depth and effectiveness of STEM program delivery and to work to develop insight into how stakeholders can improve delivery and efficiency. This information will be incorporated into a long-term project to deliver a comprehensive report on STEM education in Georgia.