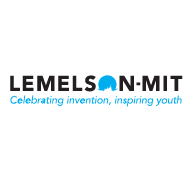 Lemelson-MIT InvenTeams™ is a grants initiative sponsored by the Lemelson-MIT Program for teams of high school students, STEM teachers, and mentors. The program is funded by the Lemelson Foundation and administered by MIT's School of Engineering. InvenTeams are able to self-define a challenge and pursue the development of an invention to solve a real-world problem they have defined. Grant amounts are up to $ 10,000.
After testing Corky in 2009 the team developed ideas for a 2nd generation Corky, with updated ideas on how to collect aquatic debris. During the winter of 2010, the team submitted a proposal to become a Lemelson MIT InvenTeam, with this 2nd generation Corky in the plan.
A few weeks after the preliminary application was submitted, the Deepwater Horizon oil spill occurred. The robot design was changed from a trash collecting robot to an oil skimmer. During summer of 2010, the team was selected as a finalist and given the opportunity to make a final application.
On October 1st, 2010, the team was selected as a 2011 Lemelson-MIT InvenTeam. This historic event for this team was announced at the October 27th, 2010 White House Science Fair. This grant was awarded to only 14 groups nationally. This $ 10,000 was to be used to invent the oil skimming robot called ORCA (Oil Recovery & Capture) we proposed in response to the 2010 Deepwater Horizon disaster.

The team worked on the project during the school year. In February 2011 the team had a special open house for this project. It was attended by Congressman Phil Gingrey, and a range people in education, business, politics, and the media.
In the summer of 2011, the team exhibited the project at Eurekafest at MIT to their peers and to the public. On Saturday of the event, the Inventeam spent all day at the Boston Museum of Science and participated in an annual invention contest.
In fall of 2011, the team was selected as only 1 of 2 Lemelson MIT InvenTeams to receive a continuation grant. A model was built of ORCA with this grant in preparation for a trip to the White House.
The White House invited the team to exhibit ORCA at the 2012 White House Science Fair, where where it was showcased ORCA to the President, Chief Technology Officer of the United States, heads of the EPA, NOAA, and NASA, and Bill Nye the Science Guy.
---
The following series of images is a brief glimpse into the construction of Orca.
https://www.youtube.com/watch?v=NP7cqeq8B-c
https://www.youtube.com/watch?v=iHH5EScl-p4
---
A few images from the Feburary 11th open house.
---
EurekaFest, June 2011, Cambridge Mass
https://www.youtube.com/watch?v=ZAi_CWv3Tx8
https://www.youtube.com/watch?v=S678FMAPsPQ
---
The White House.
---